Removal Van Northwood ha6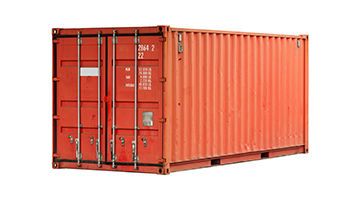 Achieve Seamless Move with Removal Van Services

For any move, big or small, it is important to find reliable and efficient moving services. There are many removal van services available these days to make the process of packing, loading and unloading stress-free. With these services, you can achieve a seamless move without dragging heavy bulks or risking an injury or breakage of your valuable items. Storage Northwood in Northwood offers reliable removal van services suitable for both residential and commercial moves. We have a fleet of well-maintained vehicles with enough space for all your belongings.

Our team of professional movers ensures that your items are packed safely and moved with utmost care. We use protective wrapping materials so there is no chance of any damage during the move. We take extra precaution to ensure that your items remain intact till they reach their destination. Our experienced drivers are aware of the traffic conditions and can easily navigate through narrow locations too. That way, you don't have to worry about anything and enjoy a hassle-free move within no time.


Benefits of Hiring a Professional Moving Company

As you plan a move, one of the most important decisions is to choose the right moving company near you. A professional moving company like Storage Northwood can offer a lot of advantages than DIY moves:



No Hassle Transporting: Hiring removal van means that all the hard work such as loading, transporting, unloading and unboxing will be taken care by our professional staff.
Insured Services: Professional moving companies are highly insured which guarantees complete safety against any type of losses.
Convenience: Professional moving service provider have trained staff who have extensive experience in safe packing, loading and unloading of items.
Cost Effective: When you consider cost for renting truck plus fuel charges along with the risk factors involved in DIY moves like damage or loss, hiring professional removal van services is inexpensive.

If you wish to experience a smooth transition without breaking your bank account balance, contact Storage Northwood. Right from packing bulky furniture to loading them into vans until delivery at their final location - we handle every aspect carefully so that your shift is completed on time with zero hassles. So if you need any assistance regarding moving house or office related requirements just call us on
or book online for free estimates today!
---