Office Removals Northwood ha6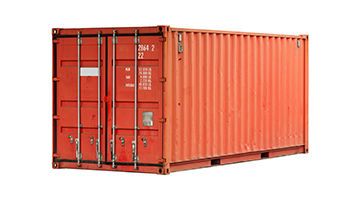 Office Removal Services

Are you looking for an office removal service that is reliable and affordable? Look no further than Storage Northwood! We are the leading company in Northwood when it comes to moving your office, no matter how small or large. We provide complete packing and moving solutions for offices of all sizes, from minimal setup to full move of IT equipment and furniture. Unlike other companies, we also specialize in office relocation services that guarantee the safety and security of your possessions. With experienced staff, advanced moving equipment and vehicles, and a commitment to maintaining customer satisfaction, you can trust us for a smooth transition.

We understand how difficult it can be for businesses to relocate their office premises. That's why our trained professionals take extra care in handling each item and itemized inventory list of all items is provided before the removal begins. The removal process is planned and executed as per your requirements. Moreover, we make sure that each move is tailored to fit within your budget without compromising on quality. We believe in offering competitive prices along with personalized moving services that make your experience hassle-free.


Office Equipment Disposal

We understand that after relocating an office, many businesses face troubles when it comes to disposing of the old furniture or IT equipment. With Storage Northwood, you don't have to worry about this either! We provide comprehensive furniture disposal services including collection and disposal at certified recycling centers depending on the item type. Our experts also offer advice on how to dispose of hazardous materials such as batteries, light bulbs, monitors or any other equipment safely and legally complying with UK laws. All customers are provided with detailed documents regarding material waste management and certificates on request.

In short, choose Storage Northwood for all your office removal needs - from planning and packing to transport and disposal - we have it all covered! Call us now on
for more information or book a free quote online today! Our friendly team members are available round-the-clock for any queries that you may have.
---